Usually I write about professional publishing, but from time to time I take a break and talk about self publishing, which is my hobby.
The question at hand is how an author can use his Facebook feed to his advantage, without trying to sell all his friends and family.
I'm one of those guys who's uncomfortable selling his friends. I could never do Amway, or any sort of multi-level marketing business. It doesn't seem right to me. I view friends and family as people I do things for, not people I try to get things from.
I don't mind asking for a favor, provided I've done (or we would be happy to do) the same. That's because doing favors for one another strengthens friendships, and is part of friendship. But I'm not going to ask my friends to buy something from me unless I know they want or need the thing and I can cut them a really good deal.
And even then … it's just weird.
Maybe that's a character flaw that I need to get over, but … that's the way it is, and if you've ever felt the same way, here are some ways I've been able to use my Facebook (and other) friends to help me with my writing projects without trying to sell them.
The most obvious way is to get help with an early draft. I simply put the offer out there. E.g., "I'm working on a Merlin story. If anybody would like to read an early draft and give me some comments, that would be great. Just message me." That usually nets me a few reviewers, who often have valuable insights.
The next obvious way is to tell everybody about free days. I don't want to sell my friends, but I'm perfectly happy giving them free downloads, so when I do a kindle free day I advertise that to my Facebook feed. This helps to bump my book up in the ratings (on the free side, anyway) and nets me more downloads.
The next one is less obvious, and that's the real takeaway here.
We all know that Amazon is a fantastic online business. They A-B test their site all the time, and they are constantly tinkering with it to make it a better sales vehicle. I've done some testing like that myself, and it's surprising the kind of effect you can get in response on an online form from a small color change.
Unfortunately, Amazon doesn't extend that courtesy to Kindle authors like me. I have no way to split test a book cover on Amazon. I can try one, then try another, but any decent marketer knows that's not a fair test.
So I split test my covers with my Facebook friends. I'll post something like this with the simple question: left or right?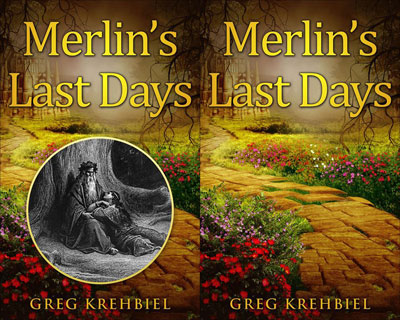 The answer isn't as valuable as a genuine split test because it's one thing to prefer a cover, for whatever reason, but it's another thing to pull out your wallet and pay some money. Still, it's the best I can do with the resources I have, and people enjoy providing that kind of feedback — perhaps as a relief from cat videos and hashtag activism. And sometimes they have really good design ideas.
This idea doesn't only apply to covers. Another key component to a successful kindle book (so they tell me) is the description, and, once again, Amazon doesn't let me do a split test. So I do it on Facebook.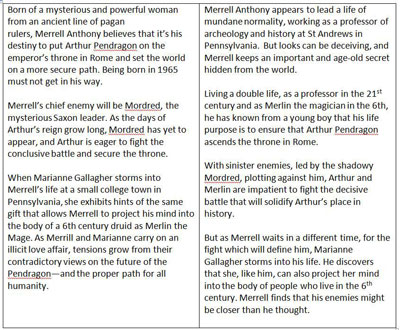 Don't get me wrong, I am still a novice at selling kindle books. But I'm learning a few things, and as I do I'll pass them along.